KoalaChat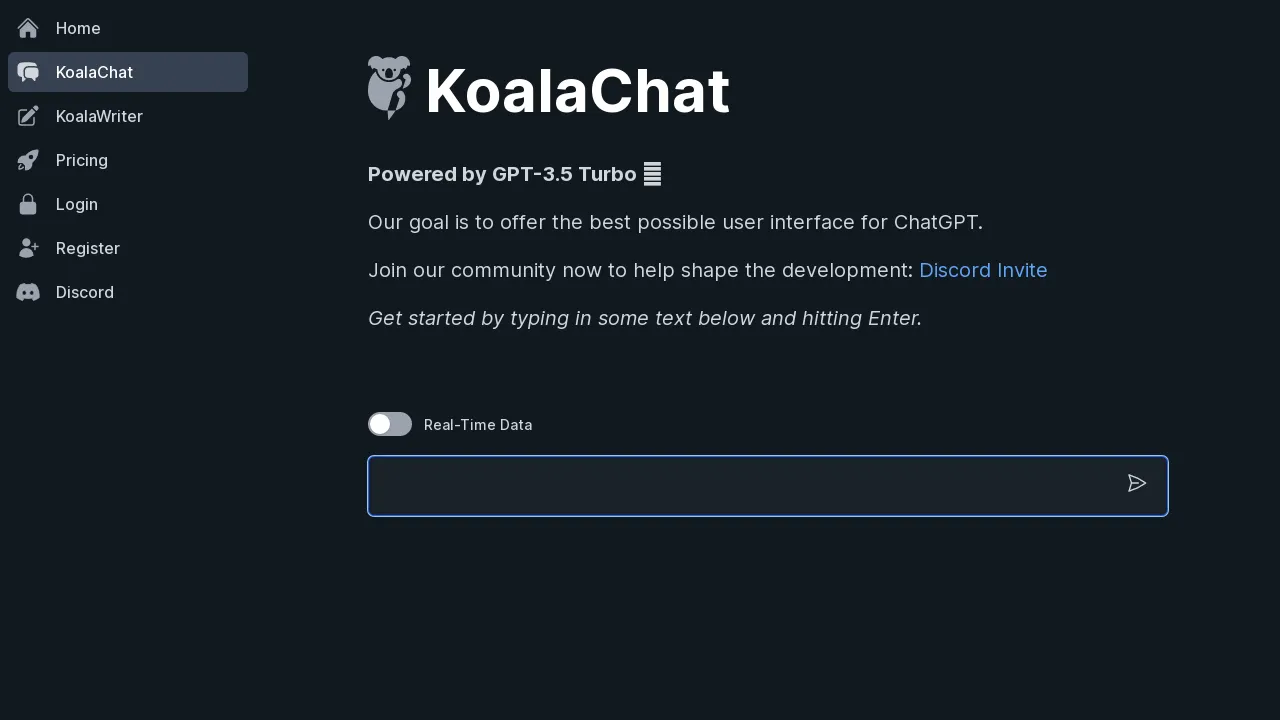 KoalaChat Overview
KoalaChat, powered by GPT-3.5 Turbo, is an innovative AI tool designed to provide the best user interface for ChatGPT. It invites users to join its community and contribute to its development, ensuring a user-centric approach to its evolution. The tool is intuitive and easy to use, simply requiring users to input text and hit enter to get started.
KoalaChat Highlights
Powered by the advanced GPT-3.5 Turbo, ensuring high-quality AI interactions.
Offers an intuitive and user-friendly interface for ChatGPT.
Encourages community involvement in its development, promoting a user-centric design.